Dax Guenther, MD: Coastal Plastic Surgery
2 Pond Park Road #308
Hingham, MA 02043
Phone: (781) 740-7840
Monday: 8 a.m.–4 p.m.
Tuesday: 7 a.m.–3 p.m.
Wednesday: 8 a.m.–4 p.m.
Thursday: 7 a.m.–3 p.m.
Friday: 7 a.m.–2 p.m.
Saturday–Sunday: Closed

Dax Guenther, MD: Coastal Plastic Surgery
6b Amelia Drive
Nantucket, MA 02554
Phone: (781) 740-7840
Monday–Friday: 8 a.m.–4 p.m.

Meet Dr. Dax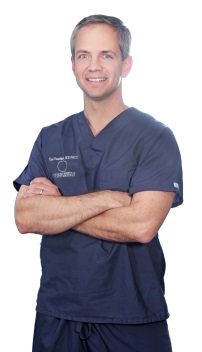 Dr. Dax Guenther has been practicing plastic surgery since 2009. He is one of the few plastic surgeons in the Boston, MA area who has earned the distinction of being certified by both the American Board of Surgery and The American Board of Plastic Surgery. Prior to going into private practice, he was on staff at Harvard's Brigham and Women's Hospital. Although his credentials are impressive, his easygoing personality and commitment to getting the details right are what make his patients some of the most satisfied on the South Shore.
Are you ready to begin your rejuvenation with plastic surgery procedures performed by a comprehensively trained and experienced breast enhancement specialist and plastic surgeon? Request a consultation with Dax Guenther, M.D., online, or call us at (781) 740-7840 to speak with one of our team members today.
---


---
Dr. Guenther completed his surgical residency at Harvard's Massachusetts General Hospital, his plastic surgery residency at UCLA, and a fellowship in aesthetic plastic surgery at UTSW in Dallas. At each point, he worked under masters of their respective fields, and he's proud to apply that knowledge every day at Coastal Plastic Surgery, LLC.
Learn more about what places Dr. Guenther among the best plastic surgeons in Boston, and what motivates him both in and out of the operating room.
Dr. Guenther, what first attracted you to plastic surgery? Did you consider any other specialties while you were in med school?
I got very close to going down the path of cardiothoracic surgery. Its attention to detail makes it surprisingly similar to plastic surgery. In the end, I was drawn to the variety and the creativity involved in plastic surgery.
What's the best thing about being a plastic surgeon? Do you have a favorite procedure?
Whether it's a mommy makeover or facial reconstruction, I like being able to use my skills to give people the results they're looking for. I can say that I don't particularly dislike any procedures — but rhinoplasty is always a good day for me.
How would your patients describe you? What about your staff?
Approachable. I pride myself on being known as someone who takes time with his patients and provides them with realistic expectations. While I'm not a magician, I do have some pretty good tricks. As for my staff, we're like a small family, and we want our patients to feel like they're part of the family, too.
You've studied and trained all over the country. Why did you decide to settle on the South Shore?
My wife's roots are in Massachusetts and I had fallen in love with Boston during my residency at Massachusetts General Hospital. Boston's South Shore has been an incredibly welcoming community to us and we're very happy to be raising our children here.
What's life like outside of the office? What do you do on the weekends?
A great Saturday usually starts with me rowing on Duxbury Bay with the men's quad I'm in and then heading to the beach. In the winter we like to take the kids north to hit the slopes in New Hampshire or Vermont whenever we can. Other than that, life is pretty much (happily) dictated by the 3 small ones we have at home.
What would you be doing if you weren't a surgeon?
My father spent his career as an engineering professor at a large university in the Midwest. This meant that he definitely had his kids attempt his final exams and that, at least once a year, I'd meet someone who'd had him for a class and who'd tell me how amazing he was as a teacher. Education is an incredible gift, so I'd have to say that if I weren't a surgeon I'd love to teach.
What's the best professional compliment you've ever received?
My wife seems to love the one she once overheard: "That's Dr. Guenther — he's the one whose eyes match his scrubs." But the best compliments from patients have always been the hugs. (The bottle of Dom was pretty sweet, too!)
What's your philosophy on self-confidence?
Self-confidence is the most attractive thing a person can wear. Any time I'm able to improve someone's self-confidence it goes far beyond being only "skin deep."
Back to Top