Dax Guenther, MD: Coastal Plastic Surgery
2 Pond Park Road #308
Hingham, MA 02043
Phone: (781) 740-7840
Monday: 8 a.m.–4 p.m.
Tuesday: 7 a.m.–3 p.m.
Wednesday: 8 a.m.–4 p.m.
Thursday: 7 a.m.–3 p.m.
Friday: 7 a.m.–2 p.m.
Saturday–Sunday: Closed

Dax Guenther, MD: Coastal Plastic Surgery
6b Amelia Drive
Nantucket, MA 02554
Phone: (781) 740-7840
Monday–Friday: 8 a.m.–4 p.m.

Cellfina® Cellulite Treatment
Our Boston patients often come to us in search of a cellulite treatment that works. They often complain that, despite strictly regulating their diet and exercise, they cannot seem to get rid of unwanted dimpled skin. Cellfina is the first long-lasting, minimally invasive solution proven to smooth away dimples for at least 3 years in a single treatment. You can get it here at Coastal Plastic Surgery.
Before & After Photos of Real Patients
Before
After
Keep in mind that each patient is unique and your results may vary.
Exciting Possibilities
Cellulite affects most women and some men, causing frustration and self-consciousness. Cellfina is approved by the FDA for use on the thighs and buttocks—2 common trouble spots that develop cellulite as we get older. Dr. Dax Guenther recommends that patients be close to their goal weight before getting treatment. Cellfina is not a substitute for traditional weight loss methods, it merely a finishing touch to a healthy lifestyle.
Dr. Dax makes it a priority to listen to your desires and concerns and use them as the foundation for an individualized treatment plan that is safe and effective. During consultation, he will give you details about the procedure and answer any questions you may have. At Coastal Plastic Surgery, we believe that good communication leads to optimal results.
When we assess your skin, we can also recommend combining Cellfina with other body contouring or skin tightening treatments and procedures that will help you reach your desired look. For example, CoolSculpting®, which addresses excess fat deposits, can work well in combination with Cellfina.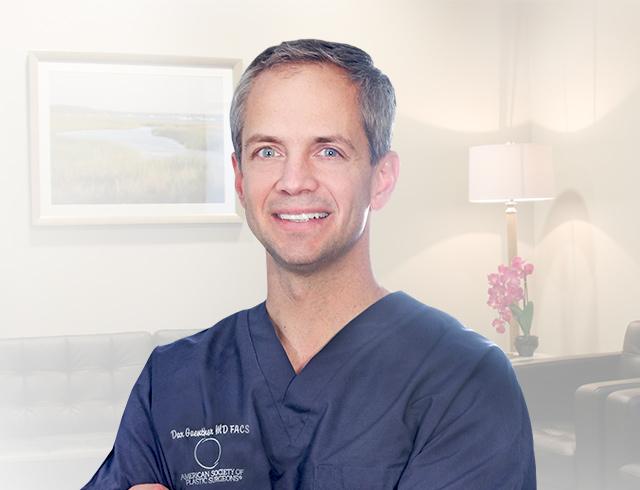 Meet 'Dr. Dax'
Board-Certified Plastic Surgeon
With impeccable credentials and a personable bedside manner, Dr. Dax gives his patients confidence and peace of mind from their initial consultations through follow-up appointments. He established his boutique private practice in 2012 and is among the best plastic surgeons in the Boston area.
Meet Dr. Dax


Advanced Techniques & Options
Cellfina uses highly advanced technology combined with a thoroughly studied and tested procedure to provide patients with noticeable and long-lasting results. The treatment addresses the structural cause of cellulite–the fibrous bands of connective tissue that pull down on the skin, creating a dimpled appearance. Using the patented microblade in a minimally invasive procedure, Dr. Dax releases these bands, eliminating the puckered, dimpled look of cellulite.
A Cellfina treatment session lasts approximately 1 hour. Since the treatment is minimally invasive, Dr. Dax uses local anesthesia on the targeted areas. He then applies gentle suction using the Cellfina handpiece and carefully maneuvers the microblade across the treatment area.
The "incisions" do not require sutures because the blade is so tiny. Most patients experience minimal discomfort during the procedure. Unlike other cellulite treatments, follow up treatments are not required.
A Reputation Built on Results
I had two plastic surgery procedures (nose, BA) done here in one go, and I was so nervous beforehand....
Dr. Dax and his whole team are phenomenal. I got a rhinoplasty two months ago after debating on it for...
I couldn't be happier with choosing Dr. Dax Guenther and his team at Coastal Plastic Surgery. Dr. Dax...
Healing & Enjoying Your New Look
Patients can expect a speedy recovery, with little downtime. We recommend patients avoid strenuous activities during the first 24 hours, but it is safe to resume normal daily activities immediately following the session.
It is not uncommon to experience mild soreness or bruising. These side effects will resolve quickly. You will begin to notice a change after 3 days, and you should see full results after about 30 days. Cellfina guarantees that your dimples will be gone for a minimum of one year, and it's been proven to smooth dimples for at least 3 years.
If you're ready to learn more about how board-certified plastic surgeon Dr. Dax Guenther can help you achieve smooth, dimple-free skin, request a consultation online, or call us at (781) 740-7840 to speak with one of our team members today.
Back to Top