Dax Guenther, MD: Coastal Plastic Surgery
2 Pond Park Road #308
Hingham, MA 02043
Phone: (781) 740-7840
Monday: 8 a.m.–4 p.m.
Tuesday: 7 a.m.–3 p.m.
Wednesday: 8 a.m.–4 p.m.
Thursday: 7 a.m.–3 p.m.
Friday: 7 a.m.–2 p.m.
Saturday–Sunday: Closed

Dax Guenther, MD: Coastal Plastic Surgery
6b Amelia Drive
Nantucket, MA 02554
Phone: (781) 740-7840
Monday–Friday: 8 a.m.–4 p.m.

Breast Reduction in Boston
Women with overly large breasts can experience a variety of issues, including physical, emotional, and social discomfort. Pendulous breasts make exercising difficult, and being top-heavy makes clothes shopping a challenge. Many women turn to breast reduction in Boston, Hingham, and Nantucket, MA, with board-certified plastic surgeon Dr. Dax Guenther to improve their comfort, health, and proportions.
Breast Reduction

Before & After Photos
WARNING:
This feature contains nudity. Please click OK to confirm you are at least 18 years of age and are not offended by such material.
What Are the Benefits of Breast Reduction?
No two patients have the same body type, lifestyle, or goals, so Dr. Dax matches advanced surgical techniques to each woman's specific needs. His extensive training and experience help him to:
Remove excess skin and tissue for a more proportional look
Lift and reshape the breasts for beautiful results
Alleviate symptoms that may limit exercise or activity
Dr. Dax will answer all of your questions during your private consultation. He offers a wide range of innovative yet proven techniques, and he will explain which methods will most effectively achieve the results you desire.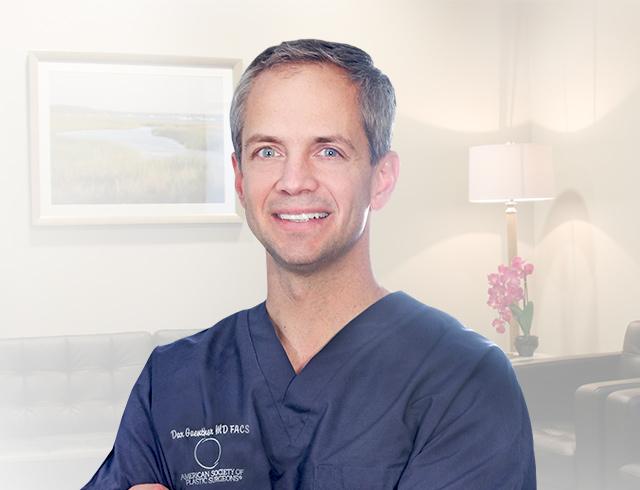 Meet 'Dr. Dax'
Board-Certified Plastic Surgeon
With impeccable credentials and a personable bedside manner, Dr. Dax gives his patients confidence and peace of mind from their initial consultations through follow-up appointments. He established his boutique private practice in 2012 and is among the best plastic surgeons in the Boston area.
Meet Dr. Dax


How Is Breast Reduction Performed?
Dr. Dax has spent years refining his skills in plastic surgery. This allows him to approach each procedure as a "custom design," combining the best techniques for the unique situation. Traditional methods may leave patients with an unnatural breast appearance or breasts that "bottom out" over time. By combining modern techniques to minimize scarring and preserve upper-breast fullness, Dr. Dax strives for long-lasting, beautiful results. These include horizontal, periareolar, or circumvertical (SPAIR-type) short scar patterns. He also often incorporates liposuction and breast lift procedures during breast reduction to assist in the sculpting process.
Boston breast reduction patients turn to him because he delivers the right results for each individual's body and lifestyle.
Simulate Your Results
Using state-of-the-art 3D imaging technology, Crisalix gives you the opportunity to preview potential results and feel confident about your cosmetic choices.
Get Your Consultation
How Much Does Breast Reduction Cost?
The cost of breast reduction surgery includes the surgeon's fee, the facility fee, and a number of other costs associated with the procedure and your recovery. You'll find a range of prices for breast reduction in the Boston area. This price depends on the plastic surgeon's training and experience and the extent of the procedure needed to produce the desired results.
When choosing a surgeon, cost shouldn't be the primary factor in your decision. At Coastal Plastic Surgery, we partner with CareCredit® to help patients pay for their procedures through financing.
A Reputation Built on Results
I had two plastic surgery procedures (nose, BA) done here in one go, and I was so nervous beforehand....
Dr. Dax and his whole team are phenomenal. I got a rhinoplasty two months ago after debating on it for...
I couldn't be happier with choosing Dr. Dax Guenther and his team at Coastal Plastic Surgery. Dr. Dax...
How Long Is Recovery After Breast Reduction?
Patients wear a surgical support bra following the procedure to be worn for the first 2 weeks to help support the breasts and provide comfort.
Depending on the extent of the procedure, patients may need to spend a night in recovery. Within 2 weeks, you should be able to return to your daily activities. The breasts will settle into their new position and shape by around 3 months.
Dr. Dax and his staff will assist you throughout the recovery process to ensure all of your needs are met.
Are you ready to learn how Dr. Dax can relieve you of the burden of overly large breasts? Request a consultation online, or speak to one of our team members today by calling (781) 740-7840 .
Back to Top