Dax Guenther, MD: Coastal Plastic Surgery
2 Pond Park Road #308
Hingham, MA 02043
Phone: (781) 740-7840
Monday: 8 a.m.–4 p.m.
Tuesday: 7 a.m.–3 p.m.
Wednesday: 8 a.m.–4 p.m.
Thursday: 7 a.m.–3 p.m.
Friday: 7 a.m.–2 p.m.
Saturday–Sunday: Closed

Dax Guenther, MD: Coastal Plastic Surgery
170 Commonwealth Avenue #108
Boston, MA 02116
Phone: (781) 740-7840
Monday–Friday: 9 a.m.–5 p.m.

Dax Guenther, MD: Coastal Plastic Surgery
6b Amelia Drive
Nantucket, MA 02554
Phone: (781) 740-7840
Monday–Friday: 9 a.m.–5 p.m.

Breast Augmentation
Full, shapely breasts have always exemplified femininity and sensuality, and many women find that larger breasts enhance their look and their self-image. Dr. Dax Guenther uses leading-edge techniques that create beautiful, natural-looking results through breast augmentation at his Boston, Hingham, and Nantucket, MA practice.
Board-certified plastic surgeon Dr. Dax brings cosmetic goals within reach through his advanced surgical techniques and dedication to working with patients. Boston breast augmentation patients depend on him for his skills, attention to detail and personal approach.
Breast Augmentation

Before & After Photos
WARNING:
This feature contains nudity. Please click OK to confirm you are at least 18 years of age and are not offended by such material.
OK
Breast Augmentation

Before & After Photos

Keep in mind that each patient is unique and your results may vary.

Keep in mind that each patient is unique and your results may vary.
What Are the Benefits of Breast Augmentation?
Dr. Dax knows the importance of personalizing procedures to match each patient's body type and cosmetic goals. His advanced training and dedication to using the latest procedural techniques are two components of his approach for creating natural-looking results that:
Enhance the size and shape of small breasts
Restore volume that has diminished with age, pregnancy, or weight loss
Create symmetry when breasts are differently sized
Improve overall body proportions
Each patient has unique needs and therefore requires a custom solution for meeting those needs. A woman seeking a revision procedure (to enhance or repair results from breast augmentation elsewhere), may have very different goals than a woman who wants to improve the look of her breasts after having children.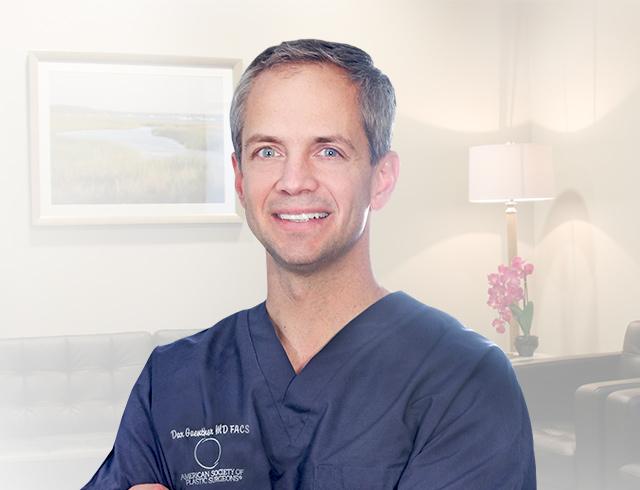 Meet 'Dr. Dax'
Board-Certified Plastic Surgeon
With impeccable credentials and a personable bedside manner, Dr. Dax gives his patients confidence and peace of mind from their initial consultations through follow-up appointments. He established his boutique private practice in 2012 and is among the best plastic surgeons in the Boston area.
Meet Dr. Dax

What Should I Expect During My Breast Augmentation Consultation?
During your private consultation, Dr. Dax will work with you to determine which surgical methods will most effectively achieve your goals. He will guide you in decisions such as implant type, incision pattern, and implant placement for classic results that enhance your beauty. Dr. Dax offers a range of surgical methods, which provide you with options for tailoring your results no matter what your goals. He will also discuss popular complementary procedures, including breast lift and mommy makeover surgeries.
Which Breast Augmentation Incision Is Best?
The best incision pattern for you depends on your personal preference and other considerations. By offering endoscopic techniques, Dr. Dax is able to very precisely place the implant using only a small incision under the armpit (transaxillary) for minimal visible scarring. He also offers inframammary (under the natural breast crease) and periareolar (around the areola) incision patterns. Each incision option has its benefits and drawbacks, so Dr. Dax will work with you to determine the best method for your needs.
Simulate Your Results
Using state-of-the-art 3D imaging technology, Crisalix gives you the opportunity to preview potential results and feel confident about your cosmetic choices.
Get Your Consultation
What Types of Breast Implants are Available?
The two most popular options for breast implants in Boston are:
Silicone gel implants, including gummy bear implants, are pre-filled and have a natural feel and appearance that many patients believe is most like their own breast tissue. This option is available to women who are at least 22 years old.
Saline implants are filled with a sterile saltwater solution after being placed in the breast pocket. Dr. Dax commonly recommends this option for younger patients seeking primary augmentation.
How Do I Choose the Right Breast Implant Size?
It's important to know that breast implants are measured by volume (cc), not cup size. An implant that looks good on a friend, may not be the right size for you. Dr. Dax will work with you to determine the best breast implant size for your frame, lifestyle, and cosmetic goals.
What Is Breast Augmentation Recovery Like?
Most of Dr. Dax's breast augmentation patients are able to return to their everyday activities the day after surgery. Dr. Dax uses delicate techniques during each procedure, helping to make the recovery process faster and more comfortable.
Following your procedure, you will wear a surgical bra to support your breasts as they heal. Dr. Dax and his team remain actively involved in the recovery process, and patients are provided with strategies for minimizing the appearance of scars and techniques for keeping breast tissue soft. Patients typically see final results within 3 months.
Are you ready to learn how Dr. Dax can give you your ideal breasts through customized breast augmentation? Request a consultation online, or call us at (781) 740-7840 , to speak with one of our team members today.
Back to Top