Dax Guenther, MD: Coastal Plastic Surgery
2 Pond Park Road #308
Hingham, MA 02043
Phone: (781) 740-7840
Monday: 8 a.m.–4 p.m.
Tuesday: 7 a.m.–3 p.m.
Wednesday: 8 a.m.–4 p.m.
Thursday: 7 a.m.–3 p.m.
Friday: 7 a.m.–2 p.m.
Saturday–Sunday: Closed

Dax Guenther, MD: Coastal Plastic Surgery
6b Amelia Drive
Nantucket, MA 02554
Phone: (781) 740-7840
Monday–Friday: 8 a.m.–4 p.m.

Tickle Liposuction
A contoured body is universally attractive, but often difficult or impossible to achieve. If you are at or near your ideal weight, and healthy eating and regular exercise won't reduce stubborn pockets of excess fat, you may be a good candidate for liposuction in Boston, MA, with board-certified plastic surgeon Dr. Dax Guenther. Utilizing the most current and effective surgical techniques, Dr. Guenther helps create ideally proportioned bodies for both women and men.
Liposuction

Before & After Photos
WARNING:
This feature contains nudity. Please click OK to confirm you are at least 18 years of age and are not offended by such material.
Exciting Possibilities
Because everyone has her or his unique body type and optimal proportions, Dr. Dax places special emphasis on carefully assessing each patient one on one. He has spent years working with the human form and the most advanced surgical methods, allowing him to:
Tighten and trim men's problem areas, including the waist, flanks, and chest
Reduce women's common trouble spots, including hips, thighs, abdomen, arms, and back
Sculpt the neck, jaw, and chin for women and men who carry excess fat in these areas
You will have the opportunity to discuss the details of liposuction with Dr. Dax during your private consultation. He practices the latest methods in body contouring to enhance your body's overall tone and shape.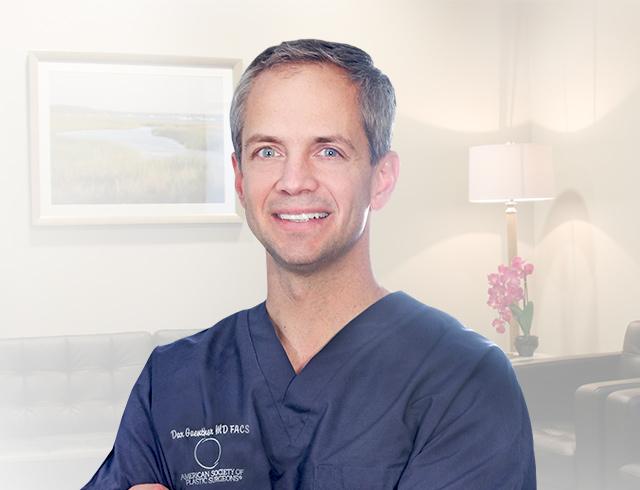 Meet 'Dr. Dax'
Board-Certified Plastic Surgeon
With impeccable credentials and a personable bedside manner, Dr. Dax gives his patients confidence and peace of mind from their initial consultations through follow-up appointments. He established his boutique private practice in 2012 and is among the best plastic surgeons in the Boston area.
Meet Dr. Dax


Advanced Techniques & Options
Numerous liposuction techniques exist and some are more effective than others. Ultimately, however, the training and experience of the surgeon performing the procedure is more important than the technique used. Dr. Dax offers tickle liposuction, an FDA-approved technique that is less invasive than traditional liposuction.
Tickle liposuction gets its name from the whirling motion that creates vibration and a ticklish sensation, minimizing the discomfort experienced by patients. Dr. Dax uses a local anesthetic with light sedation for performing the procedure, which reduces the treatment's cost and eliminates any risks associated with general anesthesia. Even though tickle lipo is minimally invasive, it is still an effective method for removing fat.
Simulate Your Results
Using state-of-the-art 3D imaging technology, Crisalix gives you the opportunity to preview potential results and feel confident about your cosmetic choices.
Get Your Consultation
In some cases, Dr. Dax may recommend using traditional liposuction to get the desired results.
Liposuction is often an effective complement to other procedures such as neck rejuvenation, abdominoplasty, mommy makeover, and thigh or upper arm lift. Dr. Dax will discuss these additional procedures with you if one or more of them will enhance your liposuction surgery. You may also consider non-surgical body contouring with CoolSculpting® treatments.
A Reputation Built on Results
I don't buy foundation, I do Clear&Brilliant with Haley. I'm a returning client of Dr. Dax and Haley,...
From the initial consultation to my last follow up appointment, everyone was friendly and knowledgeable....
Great practice! Very professional, amazing bed side manner! Dr Dax called me after my surgery to check...
Healing & Enjoying Your New Look
Patients will need to wear a compression garment following their liposuction; the length of time required to wear the garment will depend on the location and nature of the surgery.
Dr. Dax typically performs liposuction as outpatient surgery in the operating room under either monitored anesthesia care or general anesthesia. Although your recovery time will depend upon the number of areas treated, patients can generally function independently within 1 or 2 days and return to work within 1 week.
The techniques used by Dr. Dax minimize the possibility of skin irregularities resulting from your liposuction. His meticulous attention to detail combined with frequent follow-up assessments assures a natural appearance and consistent healing.
If you are interested in talking with Dr. Dax about contouring your body with liposuction, request a consultation online, or call us at (781) 740-7840 to speak with one of our team members today.
Back to Top