Dax Guenther, MD: Coastal Plastic Surgery
2 Pond Park Road #308
Hingham, MA 02043
Phone: (781) 740-7840
Monday: 8 a.m.–4 p.m.
Tuesday: 7 a.m.–3 p.m.
Wednesday: 8 a.m.–4 p.m.
Thursday: 7 a.m.–3 p.m.
Friday: 7 a.m.–2 p.m.
Saturday–Sunday: Closed

Dax Guenther, MD: Coastal Plastic Surgery
6b Amelia Drive
Nantucket, MA 02554
Phone: (781) 740-7840
Monday–Friday: 8 a.m.–4 p.m.

BOTOX® Cosmetic & Dysport® in Boston
Facial wrinkles such as frown lines, crow's feet, and forehead furrows can give you a tired, worn, and even angry appearance. For a non-invasive solution to these symptoms of repeated facial movements, some of the best options are BOTOX and Dysport treatments at our Boston, Hingham, or Nantucket medspa locations. These minimally invasive treatments can temporarily alleviate many of the signs of aging in the face, giving you a smoother, more youthful appearance with no downtime. BOTOX and Dysport are also effective for other concerns, such as excessive sweating or migraine headaches.
How Do BOTOX & Dysport Work?
Injections with BOTOX and Dysport relax the specific muscles in your face that contract to create wrinkles and lines over time. These botulinum-based treatments, classified as neurotoxins, are safe and temporary, with results improving with continued use. Neurotoxin products such as BOTOX and Dysport work in similar ways but have some minor differences. Our team will work closely with you to determine which product will work best for your particular needs.
What Happens During BOTOX & Dysport Treatments?
BOTOX and Dysport treatments typically take fewer than 30 minutes to complete. You have the option of having a topical numbing cream applied before your treatment, although patients typically feel little to no discomfort. Quick injections are made using a tiny needle to place the product precisely where you need correction. Our experienced injectors provide natural-looking BOTOX and Dysport results, so there's no need to worry about looking "overdone." We are constantly evaluating and updating the products we use, as well as our techniques, to ensure that our patients receive the best care.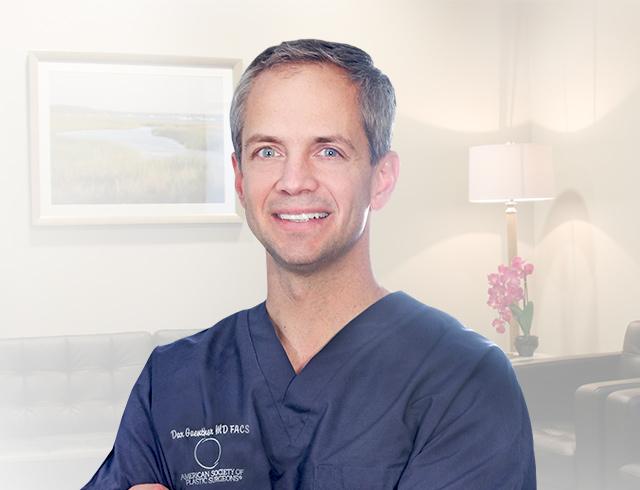 Meet 'Dr. Dax'
Board-Certified Plastic Surgeon
With impeccable credentials and a personable bedside manner, Dr. Dax gives his patients confidence and peace of mind from their initial consultations through follow-up appointments. He established his boutique private practice in 2012 and is among the best plastic surgeons in the Boston area.
Meet Dr. Dax


How Long Does It Take to See BOTOX & Dysport Results?
The results of BOTOX and Dysport treatments begin to take effect within 48 hours of your session, with full results within about 10 to 14 days. Because injections of this nature are minimally invasive, discomfort is minor and recuperation is extremely quick.
A Reputation Built on Results
I had two plastic surgery procedures (nose, BA) done here in one go, and I was so nervous beforehand....
Dr. Dax and his whole team are phenomenal. I got a rhinoplasty two months ago after debating on it for...
I couldn't be happier with choosing Dr. Dax Guenther and his team at Coastal Plastic Surgery. Dr. Dax...
How Long Do BOTOX & Dysport Last?
The results of BOTOX and Dysport should last for about 3 to 4 months. Daily use of prescription-strength skin care products can enhance and prolong results.
Dr. Dax Guenther's extensive training in plastic surgery techniques extends to his practice and medical spas, where patients benefit from the latest and most advanced technology and techniques.
Discover how you can look your best with BOTOX or Dysport at our med spas in Hingham, Boston, and Nantucket. Request a consultation online or call us at (781) 740-7840 to speak with one of our team members today. Consultations with our medical spa staff are complimentary.
Back to Top