Dax Guenther, MD: Coastal Plastic Surgery
2 Pond Park Road #308
Hingham, MA 02043
Phone: (781) 740-7840
Monday: 8 a.m.–4 p.m.
Tuesday: 7 a.m.–3 p.m.
Wednesday: 8 a.m.–4 p.m.
Thursday: 7 a.m.–3 p.m.
Friday: 7 a.m.–2 p.m.
Saturday–Sunday: Closed

Dax Guenther, MD: Coastal Plastic Surgery
6b Amelia Drive
Nantucket, MA 02554
Phone: (781) 740-7840
Monday–Friday: 8 a.m.–4 p.m.

Breast Lift
Full, firm breasts are a hallmark of youth, femininity, and beauty, and for many women, an integral part of their body image and confidence. But gravity, pregnancy, aging, weight changes, and breastfeeding can cause your breasts to lose elasticity and volume, resulting in a sagging, flattened appearance. Dr. Dax Guenther is a board-certified plastic surgeon who offers advanced techniques in breast lift surgery for Boston area women who want to improve the shape and position of their breasts.
Breast Lift

Before & After Photos
WARNING:
This feature contains nudity. Please click OK to confirm you are at least 18 years of age and are not offended by such material.
What Are the Benefits of a Breast  Lift?
Dr. Dax understands that each of his breast lift patients is unique, so procedures are always personalized to meet the precise needs of the individual. He'll take the time during your consultation to discuss your goals, and offer his professional opinion for the most effective surgical methods for:
Lifting and sculpting the breasts with minimized scarring
Bringing symmetry to uneven breasts
Restoring an attractive size and position to the nipples
Women turn to Dr. Dax for breast lift surgery because he offers modern techniques for natural-looking enhancements that last. He collaborates with you, helping you to understand not only the procedure but also how small changes in the surgical approach can have a large impact on your results.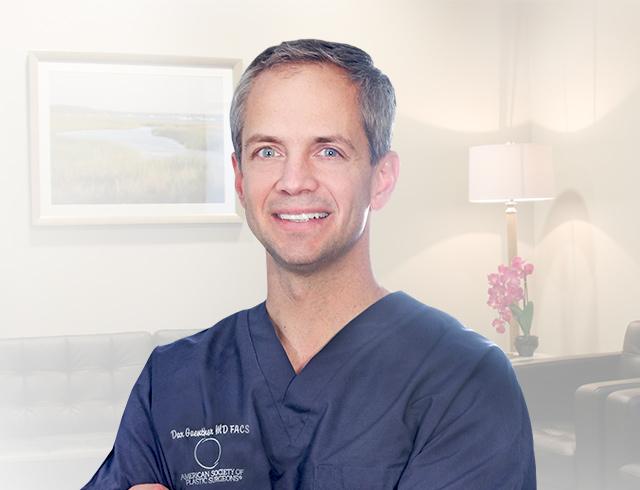 Meet 'Dr. Dax'
Board-Certified Plastic Surgeon
With impeccable credentials and a personable bedside manner, Dr. Dax gives his patients confidence and peace of mind from their initial consultations through follow-up appointments. He established his boutique private practice in 2012 and is among the best plastic surgeons in the Boston area.
Meet Dr. Dax


How Is a Breast Lift Performed?
Dr. Dax offers a range of incision patterns for breast lift surgery to suit the differing needs of his patients. The type of incisions he makes is influenced by factors such as skin quality, breast anatomy, or previous breast surgeries. If you want to combine your lift with breast augmentation, breast reduction, or a mommy makeover, this may also affect Dr. Dax's approach. He will work closely with you to explain how various techniques create breasts that look youthful and natural.
Through his extensive training and experience, Dr. Dax has refined short scar (limited scar) techniques for horizontal-only, periareolar (around the areola), and circumvertical (SPAIR-type) incision patterns. Short scar techniques help to minimize the signs of surgery and improve comfort in the short and long term. Women commonly report that these techniques result in an improved breast shape that holds up over time.
Simulate Your Results
Using state-of-the-art 3D imaging technology, Crisalix gives you the opportunity to preview potential results and feel confident about your cosmetic choices.
Get Your Consultation
How Much Does a Breast Lift Cost?
The cost of breast lift surgery varies depending on the patient's needs and other factors. It's important to understand what the total cost includes when a plastic surgery practice quotes a price. For example, the cost of a breast lift may include:
Surgeon's fee
Hospital or surgical facility costs
Anesthesia fees
Prescription medications
Medical tests
You should know that choosing a plastic surgeon based on the lowest cost may lead to additional costs later if the surgeon has little training or experience. Choosing a board-certified, experienced surgeon who is qualified to perform your procedure should be your top priority. Coastal Plastic Surgery partners with CareCredit® for qualified patients who wish to finance their procedures.
A Reputation Built on Results
I had two plastic surgery procedures (nose, BA) done here in one go, and I was so nervous beforehand....
Dr. Dax and his whole team are phenomenal. I got a rhinoplasty two months ago after debating on it for...
I couldn't be happier with choosing Dr. Dax Guenther and his team at Coastal Plastic Surgery. Dr. Dax...
How Long Does Recovery Take After a Breast Lift?
Dr. Dax's modern techniques minimize trauma during the procedure, which makes for a quicker and more comfortable recovery. Patients wear support bras continuously for 2 weeks to help with healing and comfort. Most of the swelling subsides within 2 or 3 weeks, and you should be able to return to your daily activities within 1 to 2 weeks of surgery.
By 3 months, you should have a good idea of what your final results will be. The scars continue to mature for up to a year and should be as small as possible thanks to Dr. Dax's scar-minimizing strategies.
Dr. Dax will work with you to determine the perfect timing for your procedure, and if any complementary treatments may help you with your cosmetic goals.
If you're ready to learn more about how Dr. Dax can create your ideal breasts through customized breast lift surgery, request a consultation online today. Or call our office at (781) 740-7840 to speak with someone from our team.
Back to Top