Dax Guenther, MD: Coastal Plastic Surgery
2 Pond Park Road #308
Hingham, MA 02043
Phone: (781) 740-7840
Monday: 8 a.m.–4 p.m.
Tuesday: 7 a.m.–3 p.m.
Wednesday: 8 a.m.–4 p.m.
Thursday: 7 a.m.–3 p.m.
Friday: 7 a.m.–2 p.m.
Saturday–Sunday: Closed

Dax Guenther, MD: Coastal Plastic Surgery
6b Amelia Drive
Nantucket, MA 02554
Phone: (781) 740-7840
Monday–Friday: 8 a.m.–4 p.m.

Rhinoplasty in Boston
The nose is the focal point of the human face and is an essential element of attractiveness. A nose that is out of proportion with the rest of the face can draw unwanted attention and make a person self-conscious. Board-certified plastic surgeon Dr. Dax Guenther performs rhinoplasty (nose job) for Boston patients in Hingham, MA, improving the nose's appearance in a way that looks natural.
What Can a Nose Job (Rhinoplasty) Do?
Depending on whether you're considering rhinoplasty for cosmetic reasons or to make it easier to breathe through your nose, goals may include:
Reducing a prominent dorsal hump
Correcting a bulbous or over-projecting tip
Straightening a crooked nose
Performing nostril reduction
Revising the unsatisfactory results of a previous rhinoplasty
Treating physiological irregularities, such as a deviated septum, that contribute to nasal breathing problems
Repairing damage due to trauma or injury
Dr. Dax assesses each rhinoplasty candidate carefully before creating a detailed plan to match the results of the surgery with the patient's distinctive facial features. Your initial consultation enables you to communicate your goals with him. Dr. Dax's in-depth education and experience in all facets of plastic and reconstructive surgery ensure that he will use advanced techniques and a highly developed sense of aesthetics to shape the best nose contour for your unique facial structure. For the most natural-looking rhinoplasty results, he strives to reshape the nose so it is in balance with the other facial features.
How Much Does Rhinoplasty (Nose Job) Cost in Boston?
The cost for rhinoplasty depends on several factors, including if:
The reason for the procedure is cosmetic, functional, or reconstructive
You've had previous rhinoplasty surgery and, if so, how many
You are combing other procedures with your rhinoplasty
Even though the cost is a consideration for most patients, it shouldn't be the deciding factor when choosing a plastic surgeon. Experience, board certification, and demonstrated results are all important when making a decision.
Simulate Your Results
Using state-of-the-art 3D imaging technology, Crisalix gives you the opportunity to preview potential results and feel confident about your cosmetic choices.
Get Your Consultation
What Types of Nose Jobs Are There?
Dr. Dax uses the following rhinoplasty techniques, depending on the needs of the patient:
Open rhinoplasty allows the most direct access to the interior of the nose and requires a small incision on the thin strip of tissue between the nostrils called the columella.
Closed rhinoplasty requires incisions only on the interior of the nose, leaving no visible scarring. This technique is appropriate for making minor changes such as removing a small bump from the bridge of the nose.
"I got a nose job a few months back and I am in love! I was really concerned about the downtime, especially in regards to the gym because it is one of my passions. I had very little interruption as the procedure felt quick and very minor pain…Once the bandages came off, I felt like a new woman!"

5-Star RealSelf review
How Is Rhinoplasty Performed?
Dr. Dax usually performs rhinoplasty as an outpatient procedure. The surgery may take a few hours, depending on the extent of correction and whether rhinoplasty is being combined with other procedures. The patient's individual anatomy and desired changes will determine whether the procedure approach is open or closed. Dr. Dax also takes care to preserve the patient's ethnic qualities when performing rhinoplasty so the nose looks naturally attractive yet unique. (Learn more in this blog post.)
Nasal packing with gauze or cotton is generally not necessary with Dr. Dax's rhinoplasties. In some cases, he places rubber Doyle splints inside the nostrils to preserve the integrity of the surgery during the initial healing process. Dr. Dax removes these splints during the postoperative appointment 1 week following the surgery.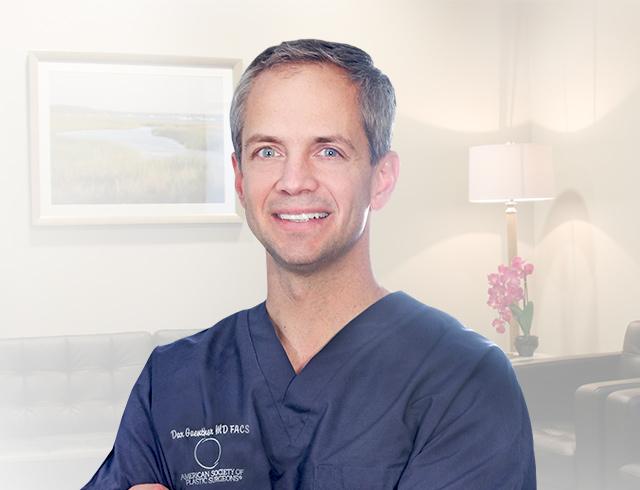 Meet 'Dr. Dax'
Board-Certified Plastic Surgeon
With impeccable credentials and a personable bedside manner, Dr. Dax gives his patients confidence and peace of mind from their initial consultations through follow-up appointments. He established his boutique private practice in 2012 and is among the best plastic surgeons in the Boston area.
Meet Dr. Dax


Is There a Difference Between a Male and Female Nose Job?
Yes, the goals of rhinoplasty differ between men and women. A masculine nose tends to have a stronger, straighter, and more prominent bridge. Dr. Dax may need to adapt his approach to accommodate the thicker or oilier skin many men have. A feminine nose typically has a finer, narrower bridge and slightly upturned tip.
What Is Revision Rhinoplasty?
Dr. Dax performs revision rhinoplasty, also called secondary rhinoplasty, to correct the results of one or more previous rhinoplasty procedures. Although rhinoplasty is a complex procedure, revision rhinoplasty is even more so. In some cases, too much cartilage has been removed and must be replaced. Dr. Dax may use bone or cartilage from another part of the body such as the rib. Another difficulty that may need to be addressed is scarring or tissue contracture (tightening). Dr. Dax has the expertise, skill, and experience gained from performing many revision procedures for a variety of reasons to help women and men attain the attractive noses they envision for themselves.
A Reputation Built on Results
I don't buy foundation, I do Clear&Brilliant with Haley. I'm a returning client of Dr. Dax and Haley,...
From the initial consultation to my last follow up appointment, everyone was friendly and knowledgeable....
Great practice! Very professional, amazing bed side manner! Dr Dax called me after my surgery to check...
It seems unnecessary to pile on to all of these stellar reviews. But each one spot on. Dr Dax and his...
How Long Does Recovery Last After Rhinoplasty?
Most patients describe the first few days after surgery as somewhat uncomfortable, but not painful. You may feel stuffed up or have headaches during this time, but these effects fade quickly. Many people feel quite good after just a few days, but have some cosmetic effects such as bruising and swelling that remain for a week or 2. Some people choose to work from home during this time. After just a few weeks, the vast majority of the swelling and all bruising should be gone. Trace swelling may remain for up to a year, but it won't be noticeable. People tend to be pleasantly surprised by the smooth recovery process.
Recovery Tips
Apply cold compresses during the first 48 hours after your rhinoplasty surgery.
Keep your head elevated at all times for the first week to help minimize swelling and bleeding. Sleep propped up with pillows or in a recliner.
For the first 6 weeks, avoid putting pressure on your nose and any activity that may risk trauma to your nose.
If you are ready to learn more about how Dr. Dax can improve your facial balance or your breathing in Boston with rhinoplasty, request a consultation online or call us at (781) 740-7840 to speak with one of our team members today.
Other Common Rhinoplasty Questions
Can surgery to correct nasal breathing problems be combined with rhinoplasty?
Yes. Rhinoplasty may be performed at the same time as surgery such as septoplasty, which is done to straighten a deviated septum that is making it difficult to breathe through the nose. Rhinoplasty makes aesthetic changes to the nose, while septoplasty makes functional alterations. That is why the combination is often called functional rhinoplasty.
Is rhinoplasty covered by medical insurance?
Medical insurance typically does not cover the cost of elective procedures such as cosmetic rhinoplasty. If you are seeking rhinoplasty to improve breathing, called a functional rhinoplasty, or to correct a birth defect or injury, called reconstructive rhinoplasty, your procedure may be covered by your medical insurance.
Are there age limits for getting rhinoplasty?
Adolescents often ask about getting rhinoplasty to change their noses' size or shape, particularly if they are being teased. If being done for cosmetic reasons (there are no underlying breathing issues), it is best to postpone rhinoplasty until the nose is fully developed. This is usually about age 16 for girls and age 17 or 18 for boys. It is just as important for younger patients to be emotionally mature before undergoing any plastic surgery. This is usually a conversation Dr. Dax likes to have with younger patients and their parents. There is no age limit for older patients, although rhinoplasty is less common for men and women after age 40. However, some patients actually get rhinoplasty later in life because of age-related concerns such as nose drooping.
Can rhinoplasty be combined with chin augmentation?
Definitely. Some patients are often surprised by how much a nose's appearance is influenced by the shape of the chin. A recessed chin, for example, can make the nose look larger. Combining rhinoplasty with a chin implant during the same procedure is possible for the right candidates. The benefit of a combined surgery is the convenience of going through a single recovery and saving money on surgery-related fees. The result can be a very refined, nice profile.
Does rhinoplasty leave a scar?
The tiny scar that results from open rhinoplasty, located where the columella meets the upper lip, typically becomes so faint that it is virtually undetectable. Closed rhinoplasty does not leave an external scar.
How soon after rhinoplasty can a patient get revision surgery?
Generally, patients who are disappointed with the results of rhinoplasty surgery should wait until the nose is completely healed. Even after residual swelling and bruising are totally resolved, the nose may not be ready for another operation. It is also good to keep in mind that the final results of rhinoplasty surgery may not be apparent for up to a year after the procedure. There are exceptions, of course, and the best thing to do is consult with a board-certified plastic surgeon who specializes in revision rhinoplasty to determine if the procedure should be performed without waiting a year. Dr. Dax has an extremely low revision rate, and he often performs revision surgery for patients who got their first procedures elsewhere.
Back to Top