Dax Guenther, MD: Coastal Plastic Surgery
2 Pond Park Road #308
Hingham, MA 02043
Phone: (781) 740-7840
Monday: 8 a.m.–4 p.m.
Tuesday: 7 a.m.–3 p.m.
Wednesday: 8 a.m.–4 p.m.
Thursday: 7 a.m.–3 p.m.
Friday: 7 a.m.–2 p.m.
Saturday–Sunday: Closed

Dax Guenther, MD: Coastal Plastic Surgery
6b Amelia Drive
Nantucket, MA 02554
Phone: (781) 740-7840
Monday–Friday: 9 a.m.–5 p.m.

Injectable Fillers
The fine lines, wrinkles, and loss of facial volume that come with age are often manageable without the need for facial plastic surgery. Dermal fillers provide an effective and often long-lasting remedy for the symptoms of facial aging as well as for lip augmentation. We offer a range of dermal fillers such as JUVÉDERM® at our Boston, Hingham, and Nantucket medspa locations to meet the unique needs of our patients.
Dr. Dax Guenther's extensive training in plastic surgery techniques extends to his practice and medical spas, where patients benefit from the latest and most advanced technology and techniques. This expertise enables our team to customize treatments based on the needs of each patient, getting natural-looking, long-lasting results in procedures that can be completed in less than 15 minutes.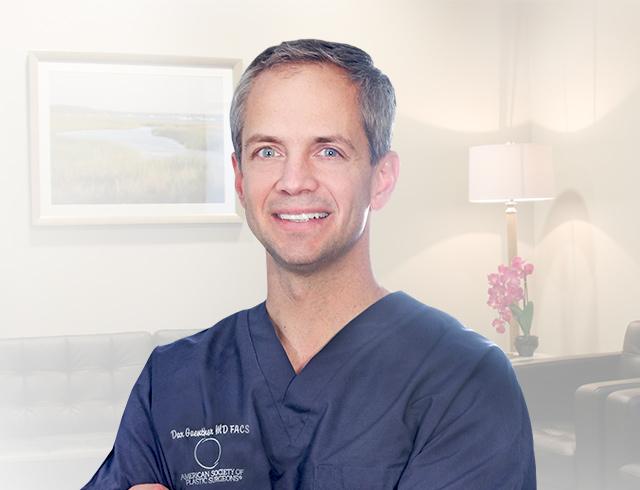 Meet 'Dr. Dax'
Board-Certified Plastic Surgeon
With impeccable credentials and a personable bedside manner, Dr. Dax gives his patients confidence and peace of mind from their initial consultations through follow-up appointments. He established his boutique private practice in 2012 and is among the best plastic surgeons in the Boston area.
Meet Dr. Dax


What Types of Dermal Fillers Are Available?
Dermal fillers come in a variety of formulations designed for conditions of varying degrees. Dr. Dax will work closely with you to determine which filler or fillers will work best for your particular needs. We offer the following injectable dermal fillers:
JUVÉDERM®: Popular in Boston, the JUVÉDERM family of injectable gels includes JUVÉDERM Ultra Plus®, VOLBELLA®, and VOLUMA®; all are made of hyaluronic acid (HA). These fillers are designed to smooth away moderate to severe lines and wrinkles, such as nasolabial folds, "kissing lines" around the mouth, and hollows under the eyes. They can also be used for lip augmentation or to add volume to cheeks.
Restylane® Products: The Restylane family of injectable gels (such as Refyne®) are also made with HA, and are well suited to dynamic wrinkles around the mouth where more elasticity is important. The noticeable appearance of the product is diminished, and the fillers work synergistically with your expressions for a very natural-looking result.
RADIESSE®: This gel is made from calcium hydroxylapatite, which, like HA, is a substance naturally found in the body. It is useful for treating very deep nasolabial folds and restoring volume that's been lost in the hands, thereby diminishing the aged appearance of large veins and tendons. Results generally last longer than those of similar fillers, and RADIESSE also acts to stimulate the production of collagen.
Sculptra® Aesthetic: Sculptra uses poly-L-lactic acid to stimulate the production of collagen, which gives skin its smooth, youthful appearance. It is useful for restoring volume to all areas of the face, and may also be used as a nonsurgical alternative for augmenting other areas of the body. Generally, fillers are injected beneath the skin using very fine needles, and a local anesthetic can be used to alleviate any pain. The injections are performed in the office, and patients can return to their normal daily activities soon after treatment.
What Is a Silhouette InstaLift™?
The InstaLift is a treatment option that creates an immediate lifted appearance and gradually adds volume by promoting the growth of new collagen. For women and men who want a refreshed appearance that looks natural without the downtime associated with facial plastic surgery, the InstaLift is an excellent option. During the minimally invasive procedure, Dr. Dax inserts dissolvable sutures with tiny cones under the skin in order to reposition and physically lift areas of the face. The procedure, which takes about 45 minutes to an hour and a half (depending on the areas treated), provides immediate results. And, as the material dissolves, it stimulates the body's own collagen production for a plump and refreshed effect that some patients see last a year or more.
How Long Do Dermal Fillers Last?
The length of time dermal filler results last differs with each filler and area treated. Many patients will see immediate results that may last for more than 2 years. Some patients may also benefit from complementary procedures such as BOTOX® and Dysport®. Daily use of prescription-strength skincare products can enhance and even prolong results.
Discover how you can look your best with dermal filler injections at our medspas in Hingham, Boston, and Nantucket. Request a consultation online with board-certified plastic surgeon Dr. Dax Guenther, (781) 740-7840 , to speak with one of our team members today. Consultations with our medical spa staff are complimentary.
Back to Top