Dax Guenther, MD: Coastal Plastic Surgery
2 Pond Park Road #308
Hingham, MA 02043
Phone: (781) 740-7840
Monday: 8 a.m.–4 p.m.
Tuesday: 7 a.m.–3 p.m.
Wednesday: 8 a.m.–4 p.m.
Thursday: 7 a.m.–3 p.m.
Friday: 7 a.m.–2 p.m.
Saturday–Sunday: Closed

Dax Guenther, MD: Coastal Plastic Surgery
6b Amelia Drive
Nantucket, MA 02554
Phone: (781) 740-7840
Monday–Friday: 8 a.m.–4 p.m.

Body Contouring
Sleek, muscular upper arms and thighs convey fitness and even athleticism. Fluctuating weight or simply aging can add deposits of fat and loose skin to these areas, lending an unhealthy appearance. An arm or thigh lift in Boston by board-certified plastic surgeon Dr. Dax Guenther will remove this excess skin and fat, tightening these areas for a firmer, more toned look.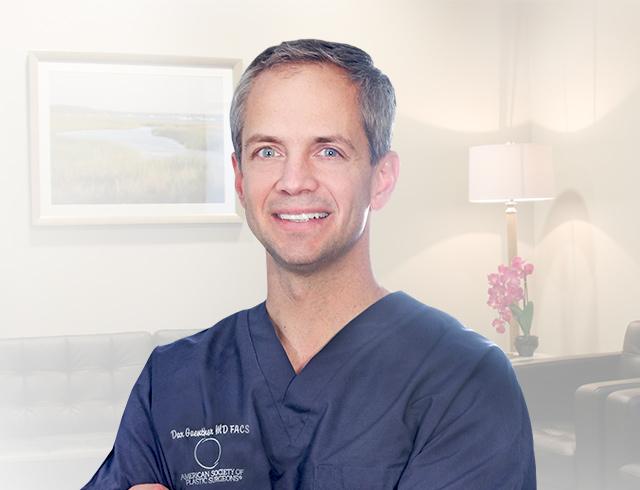 Meet 'Dr. Dax'
Board-Certified Plastic Surgeon
With impeccable credentials and a personable bedside manner, Dr. Dax gives his patients confidence and peace of mind from their initial consultations through follow-up appointments. He established his boutique private practice in 2012 and is among the best plastic surgeons in the Boston area.
Meet Dr. Dax


Exciting Possibilities
Dr. Dax understands that no two bodies have the same ideal contour. His extensive medical and surgical training give him the tools to:
Remove excess skin and fat from upper arms or thighs
Smooth and tone problem areas to make them appear more fit
Allow patients to wear short-sleeve shirts and shorts confidently
During your private consultation, Dr. Dax will answer your questions about improving the appearance of your upper arms and thighs. Because he has an expansive background in the finer points of plastic surgery, he has the ability to customize each procedure to the patient's specific requirements.
Advanced Techniques & Options
Dr. Dax takes care to minimize scars resulting from arm lift surgery (also called brachioplasty), and he tailors the scar based on the amount and location of excess skin. When preparing for this procedure, he takes the time to educate his patients individually about the nature of brachioplasty scars and communicate clearly about the anticipated scar location. Scarring will generally be limited to a location inside the armpit, along the inner side of the arm or, in some cases, along the inner side of the arm and extending onto the chest wall.
Thigh lifts performed by Dr. Dax will vary in nature with each patient. He performs medial thigh lifts for inner-thigh problem areas, resulting in scars either tucked into the groin creases or along the inner thighs. For excess skin and fat on the outer sides of the thighs, he will likely perform a lateral lift, often combined with abdominal contouring procedures. Some patients may be good candidates for CoolSculpting® treatments for the inner and outer thighs.
Both procedures generally involve skin excision. Dr. Dax regularly combines brachioplasty and/or thigh lift surgery with additional body-contouring procedures such as liposuction.
Simulate Your Results
Using state-of-the-art 3D imaging technology, Crisalix gives you the opportunity to preview potential results and feel confident about your cosmetic choices.
Get Your Consultation
Healing & Enjoying Your New Look
Brachioplasty and thigh lift procedures take place in the operating room as day procedures under either monitored anesthesia care or general anesthesia. Compression garments are typically worn to help with healing and producing optimal results. Incisions may take several months to complete fading, allowing you to fully enjoy your new look.
If you feel it's time to talk with Dr. Dax about an arm or thigh lift, request a consultation online, or call us at (781) 740-7840 , to speak with one of our team members today.
Back to Top