Dax Guenther, MD: Coastal Plastic Surgery
2 Pond Park Road #308
Hingham, MA 02043
Phone: (781) 740-7840
Monday: 8 a.m.–4 p.m.
Tuesday: 7 a.m.–3 p.m.
Wednesday: 8 a.m.–4 p.m.
Thursday: 7 a.m.–3 p.m.
Friday: 7 a.m.–2 p.m.
Saturday–Sunday: Closed

Dax Guenther, MD: Coastal Plastic Surgery
6b Amelia Drive
Nantucket, MA 02554
Phone: (781) 740-7840
Monday–Friday: 8 a.m.–4 p.m.

Eyelid Surgery (Blepharoplasty)
Loose and sagging skin, wrinkles, and puffiness around the eyelids can contribute to a tired or aged appearance. Excess skin above your upper eyelids can even obscure your vision. Dr. Dax Guenther performs blepharoplasty, often called eyelid surgery, in Boston, Hingham, and Nantucket for women and men who want their eyes to reflect their alertness and youthful spirit.
Exciting Possibilities
Your eyes are among your most prominent features. If the surrounding skin is smooth and toned, they will stand out as they should. Once the skin begins to loosen and sag, your eyes lose their youthful vitality. Dr. Dax works with you to form an individualized surgery plan for this delicate area based on your unique goals. Your initial consultation at Dr. Dax's Boston practice includes discussing the advanced eyelid surgery techniques he uses in order to:
Minimize the appearance of bags or dark circles below your eyes
Smooth wrinkled or drooping skin on and around your eyelids
Tighten and tone areas around your eyes that have become puffy
We offer the latest blepharoplasty techniques in order to obtain natural and lasting results. For your eyelid surgery, Dr. Dax will apply his training and experience directly toward selecting and implementing the methods that best suit your specific needs and goals.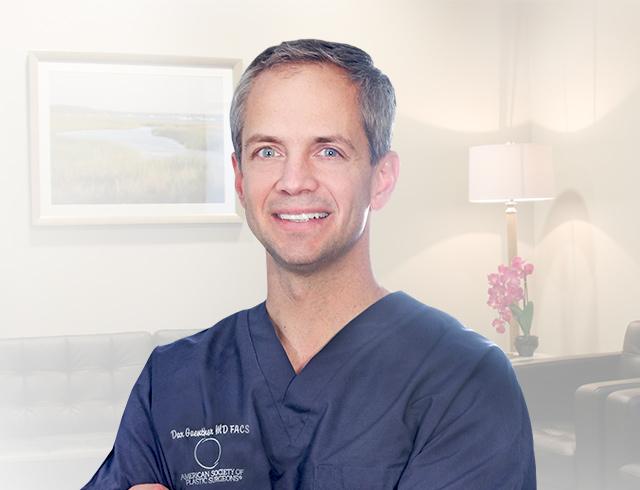 Meet 'Dr. Dax'
Board-Certified Plastic Surgeon
With impeccable credentials and a personable bedside manner, Dr. Dax gives his patients confidence and peace of mind from their initial consultations through follow-up appointments. He established his boutique private practice in 2012 and is among the best plastic surgeons in the Boston area.
Meet Dr. Dax


Am I a Good Candidate for Eyelid Surgery?
Eyelid surgery is perennially one of the most popular cosmetic operations performed both at our practice and nationwide. Some patients find success treating concerns around their eyes with non-surgical alternatives, such as injectable fillers for under-eye hollows and BOTOX® and Dysport® for wrinkles. But eyelid surgery makes long-lasting changes and is the best choice in many cases. Surgery is a good method for men or women when:
Excess skin obscures the natural folds of the upper eyelids
Upper eyelids obstruct vision
Puffiness of the upper eyelids results in a tired or sad look
It's difficult to apply makeup because the upper eye surface is too small or rough
The lower eyelids take on a "crepe paper" appearance
Bags and circles appear under the eyes
As with all cosmetic surgery, it's important that you are in good overall health and that you discuss your goals and expectations with Dr. Dax before surgery. He'll determine whether you are a good candidate.
Simulate Your Results
Using state-of-the-art 3D imaging technology, Crisalix gives you the opportunity to preview potential results and feel confident about your cosmetic choices.
Get Your Consultation
Advanced Techniques & Options
Dr. Dax frequently performs both upper and lower eyelid surgery, often combining the 2 procedures into a single operation. Meticulous attention to detail allows the scars to be placed in natural creases so that they are hidden.
Upper Eyelid Surgery

This is typically performed in our office using local anesthesia. Dr. Dax begins by using a pen to mark where he plans to remove excess skin. He makes the incisions along the natural creases of the eyelid and removes tissue through the incision. In some cases, he may perform a modified blepharoplasty designed to minimize the amount of tissue removed.
After marking the area targeted to remove tissue and skin, Dr. Dax makes incisions in the natural creases of the upper eyelid.
Lower Eyelid Surgery

When a patient wants to eliminate fatty bags, Dr. Dax avoids completely removing fat around the eyes, which often leads to a "hollowed-out" appearance. Rather, he redrapes the fat in order to smooth out the junction between the eyelids and the cheek for a youthful contour. The lower eyelid operation is generally performed as day surgery.
In lower eyelid surgery, the incision may be made just below the lower lashes, or just inside the lid (a transconjunctival incision). Dr. Dax typically redrapes fat, rather than removing it, to avoid a hollow look.
Combining Procedures
In some cases, Dr. Dax recommends combining eyelid surgery with a facelift for more dramatic results. Many patients also make good candidates for a brow lift to address sagging in the entire upper face. It's important to distinguish patients who need both procedures done, because doing eyelid surgery alone when brow sagging is present can actually make sagging worse. Dr. Dax often performs both brow and eyelid surgeries in a single operation.
A Reputation Built on Results
I had two plastic surgery procedures (nose, BA) done here in one go, and I was so nervous beforehand....
Dr. Dax and his whole team are phenomenal. I got a rhinoplasty two months ago after debating on it for...
I couldn't be happier with choosing Dr. Dax Guenther and his team at Coastal Plastic Surgery. Dr. Dax...
Healing & Enjoying Your New Look
Upper eyelid surgery may take place in Dr. Dax's office under local anesthesia, but lower eyelid surgery or a combined procedure of the upper and lower lids will take place as day surgery.
Healing dressings will be placed on the eyelid incisions for the first 24 hours. During the first week, patients apply a lubricant for corneal protection.
Patients return to the office for a follow-up appointment shortly after the surgery. At this time, sutures are removed and additional instructions provided, which will vary depending on the exact nature of the procedure. Most patients return to work after 1 to 2 weeks and can resume full levels of activity after 4 to 6 weeks.
Are you ready to learn how board-certified plastic surgeon Dr. Dax can refresh your eyes? Request a consultation online, or call us at (781) 740-7840 today to speak with one of our team members.
Back to Top