Dax Guenther, MD: Coastal Plastic Surgery
2 Pond Park Road #308
Hingham, MA 02043
Phone: (781) 740-7840
Monday: 8 a.m.–4 p.m.
Tuesday: 7 a.m.–3 p.m.
Wednesday: 8 a.m.–4 p.m.
Thursday: 7 a.m.–3 p.m.
Friday: 7 a.m.–2 p.m.
Saturday–Sunday: Closed

Dax Guenther, MD: Coastal Plastic Surgery
6b Amelia Drive
Nantucket, MA 02554
Phone: (781) 740-7840
Monday–Friday: 8 a.m.–4 p.m.

Frequently Asked Questions
Plastic surgery involves some big decisions. To help you make those decisions, Coastal Plastic Surgery LLC would like to offer as much information as possible. We have compiled a list of questions frequently asked by patients of board-certified plastic surgeon Dax Guenther, MD. We hope our answers will help educate you on our approach to cosmetic surgery and, ultimately, help you arrive at the decision that is best for you.
Are you ready to learn more about plastic surgery in the Boston area with Dr. Dax Guenther? Request a consultation online, or call us at (781) 740-7840 to speak with one of our team members today.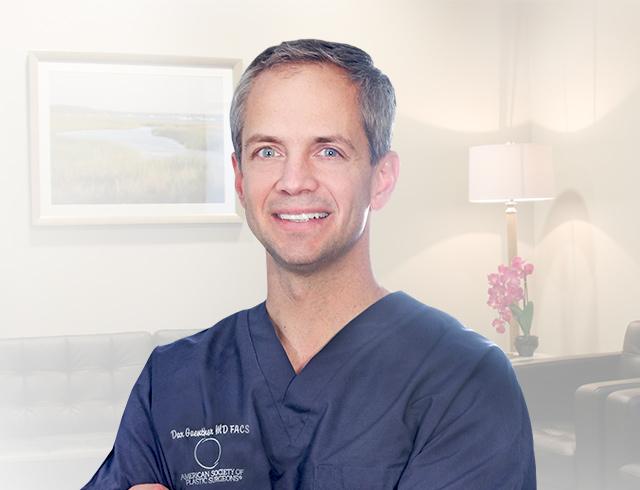 Meet 'Dr. Dax'
Board-Certified Plastic Surgeon
With impeccable credentials and a personable bedside manner, Dr. Dax gives his patients confidence and peace of mind from their initial consultations through follow-up appointments. He established his boutique private practice in 2012 and is among the best plastic surgeons in the Boston area.
Meet Dr. Dax


Questions and Answers
Q: Is plastic surgery for me?
A: Most likely, yes. An ever-increasing percentage of the population is seeking plastic surgery as social taboos fall by the wayside. The services of a good plastic surgeon can mean that you no longer have to live in disharmony between how you feel and how you look. Seeking plastic surgery shows an interest in, and a commitment to, taking care of your appearance. While plastic surgery isn't the only piece of the puzzle, it is an important part of a comprehensive approach to building confidence and feeling good about yourself.
Q: Why Dr. Dax?
A: You'll find a lot of options out there, and you'll also find that not all providers are plastic surgeons. Dr. Dax specializes in aesthetic plastic surgery, an area of plastic surgery that offers the types of procedures sought by cosmetic patients. Getting there was no easy task. Dr. Dax is board-certified in both general surgery and plastic surgery, and he spent 10 years training in some of the most highly regarded programs, working with some of the nation's best. This included training at Harvard's Massachusetts General Hospital and UCLA Medical Center in Los Angeles, as well as a fellowship in Aesthetic Surgery at University of Texas Southwestern in Dallas under the tutelage of recognized leaders in the aesthetic surgery field. He then spent 2 years on staff at Harvard's Brigham and Women's Hospital before going into private practice. Dr. Dax's credentials are outstanding, and he brings all of this knowledge and experience to Coastal Plastic Surgery LLC on Boston's South Shore.
The reputation of his practice has been built not only on his excellent results but also on his compassion and commitment to his patients.
Q: Do you do lunchtime thread lifts as I've seen on TV?
A: Our practice is built on the premise that you get what you pay for, and we're not talking only about money. "Less" surgery and recovery time rarely leads to "more" natural-looking and long-lasting results. If you believe otherwise, our practice is not for you. Dr. Dax uses only the most highly regarded techniques to achieve outstanding results that last.
Often, this means surgery. Scars are kept to a minimum and camouflaged as much as possible, and we pay particular attention to your comfort to make the recovery process as easy as possible. Our patients understand that effective, pleasing results require a commitment on the part of both the doctor and the patient. It's part of our ongoing commitment to achieving fine art for discriminating patients.
Q: Will my insurance cover my procedure?
A: Insurance benefits do not cover procedures performed strictly to enhance your appearance. If you'd like, our patient care coordinator can assist you in finding financing for your care. Our fees are competitive with those of other practices in the area. We do not quote fees over the phone, as every case is unique and confidential. We will happily discuss costs with you during your in-office consultation.
Q: What is the consultation fee?
A: $100. This is non-refundable, and your credit card information will be taken over the phone when you make your appointment. Should you decide to undergo treatment, the consultation fee will be applied to the cost of your procedure.
Back to Top