Dax Guenther, MD: Coastal Plastic Surgery
2 Pond Park Road #308
Hingham, MA 02043
Phone: (781) 740-7840
Monday: 8 a.m.–4 p.m.
Tuesday: 7 a.m.–3 p.m.
Wednesday: 8 a.m.–4 p.m.
Thursday: 7 a.m.–3 p.m.
Friday: 7 a.m.–2 p.m.
Saturday–Sunday: Closed

Dax Guenther, MD: Coastal Plastic Surgery
6b Amelia Drive
Nantucket, MA 02554
Phone: (781) 740-7840
Monday–Friday: 8 a.m.–4 p.m.

Brow Lift
Looking rested and alert goes a long way toward making a person look youthful. But some of the earliest signs of aging — sagging brows and a wrinkled forehead — can defeat that look no matter how well-rested you actually are. Turning back the clock is possible by restoring the youthful contours of your forehead through a brow lift, sometimes called a forehead lift. In Boston, Hingham, and Nantucket, Dr. Dax Guenther specializes in facial rejuvenation surgery for patients who want a younger appearance that looks natural.
Brow Lift

Before & After Photos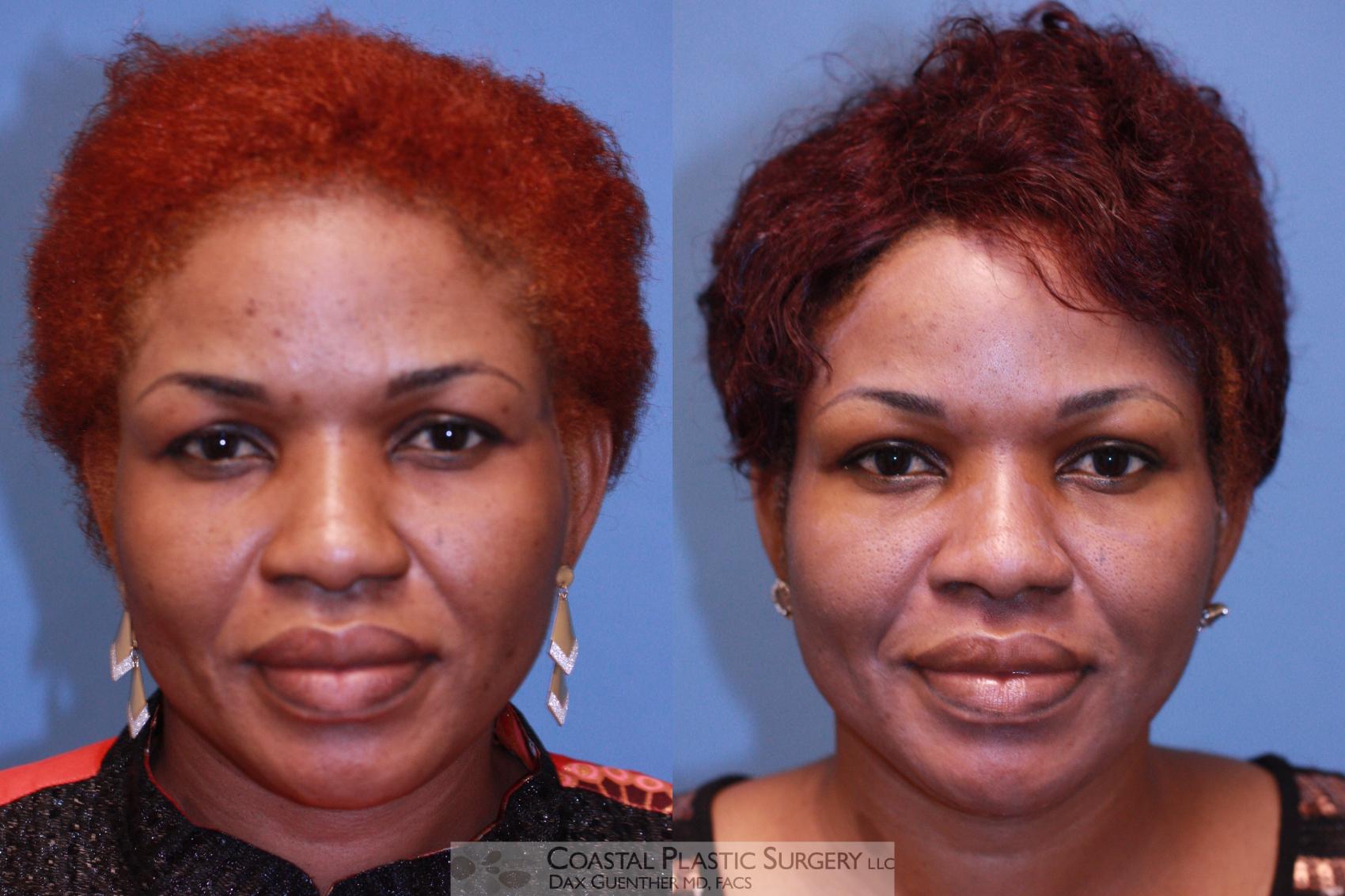 Before & After
Case #41
Woman in 30s bothered by "heavy" upper eyelids. Shown after lateral brow pexy performed through upper eyelid crease.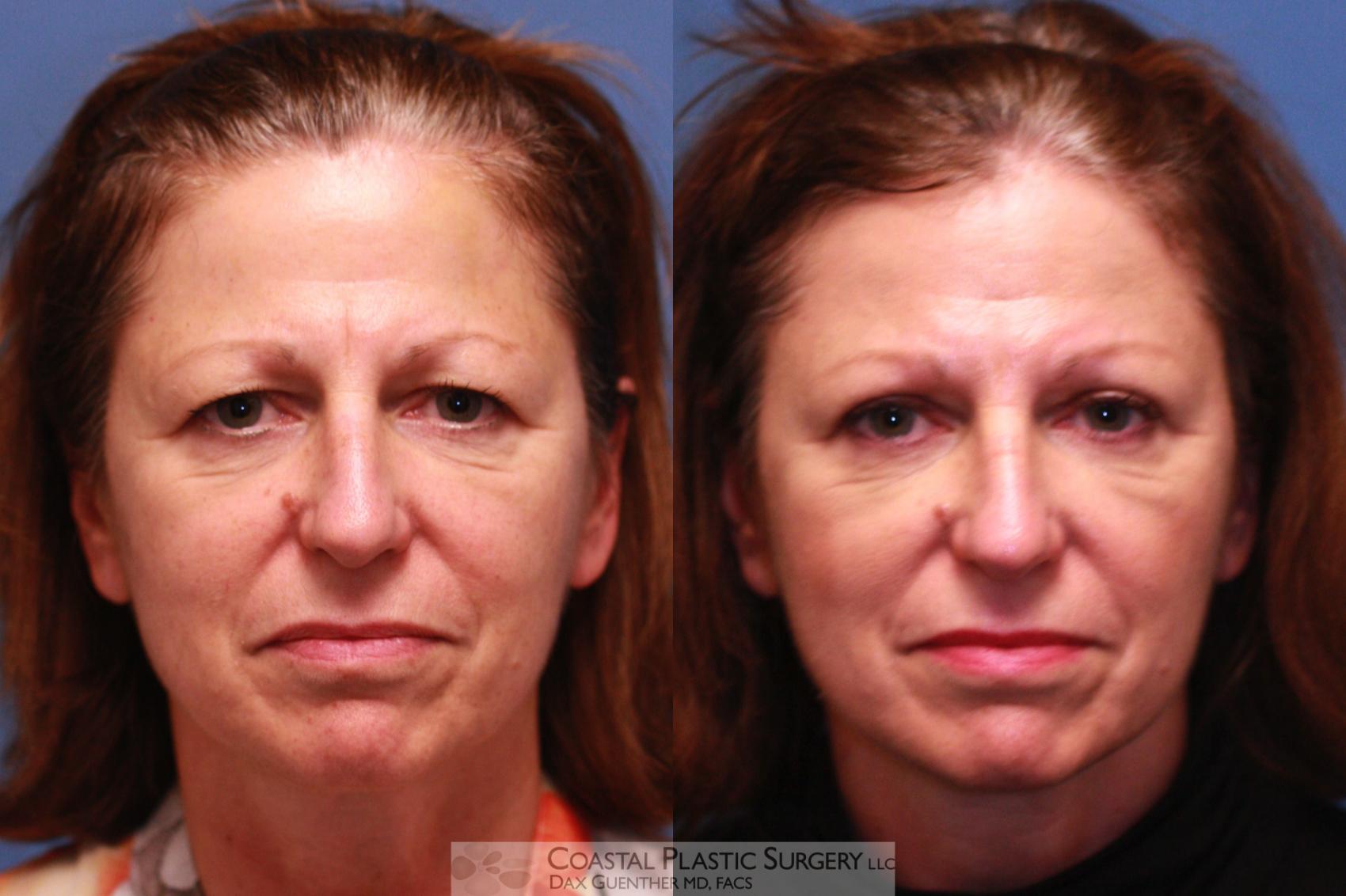 Before & After
Case #32
Woman in 50s bothered by "tired" appearance. Shown after endoscopic brow lift with small incisions hidden behind hairline.
Keep in mind that each patient is unique and your results may vary.
Exciting Possibilities
Gravity and heredity are the 2 primary culprits for sagging brows, but a brow lift offers an excellent way to reverse their effects, restoring the brows to an elevated position and smoothing the forehead. When you consult with Dr. Dax about the procedure, he'll discuss the options available and explain that people get brow lifts to:
Remove and lift sagging skin that creates a grumpy, sad, or tired appearance
Smooth deep, horizontal forehead grooves
Minimize the frown lines and furrows between the eyebrows
A brow lift is a reliable way to rejuvenate the upper portion of your face.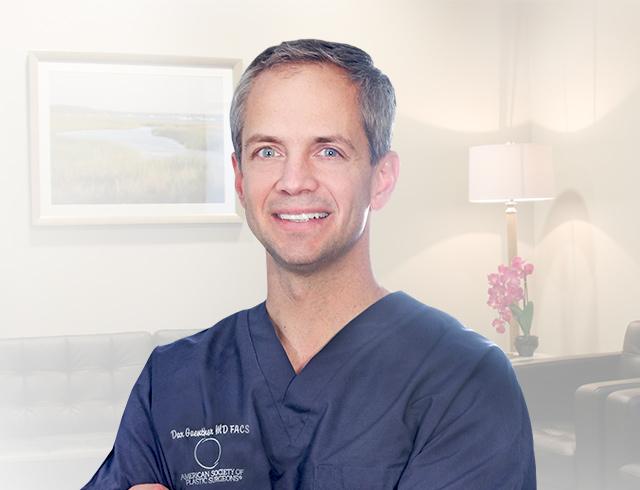 Meet 'Dr. Dax'
Board-Certified Plastic Surgeon
With impeccable credentials and a personable bedside manner, Dr. Dax gives his patients confidence and peace of mind from their initial consultations through follow-up appointments. He established his boutique private practice in 2012 and is among the best plastic surgeons in the Boston area.
Meet Dr. Dax


Advanced Techniques & Options
Dr. Dax performs both endoscopic and traditional (open) brow lifts; the type of surgery chosen in each case depends on patient anatomy and personal goals. While open techniques result in longer scars, Dr. Dax takes care to hide all scars either within or behind the hairline.
Depending on your needs, Dr. Dax may combine a brow lift with a facelift or mid-face lifting into a single operation. He also often combines brow lift and eyelid surgery to address excess eyelid skin, working on the brow first.
These procedures will take place in the operating room, and anesthesia and recovery depend upon whether the brow lift takes place alone or combined with a facelift. Dr. Dax will discuss these factors with you during your consultation.
Simulate Your Results
Using state-of-the-art 3D imaging technology, Crisalix gives you the opportunity to preview potential results and feel confident about your cosmetic choices.
Get Your Consultation
What Does a Brow Lift Cost?
Because the cost of plastic surgery procedures depends on several factors, including a patient's specific physical characteristics, it's not possible to provide a specific price for brow lift surgery here. You will receive a personalized quote as part of your consultation. The total cost of cosmetic surgery includes:
Surgeon's fee
Hospital or surgical facility costs
Anesthesia fees
Prescription medications
Medical tests
Cost is an important consideration for most patients, but it shouldn't be the main factor influencing the choice of your surgeon. Selecting an experienced, board-certified plastic surgeon who has a track record of successful results will significantly increase the chances you will be satisfied with your outcome.
A Reputation Built on Results
I don't buy foundation, I do Clear&Brilliant with Haley. I'm a returning client of Dr. Dax and Haley,...
From the initial consultation to my last follow up appointment, everyone was friendly and knowledgeable....
Great practice! Very professional, amazing bed side manner! Dr Dax called me after my surgery to check...
Healing & Enjoying Your New Look
Brow lift surgery patients may be able to go home the same day, while patients combining brow and facelift procedures typically stay overnight in a recovery area to facilitate comfort and care.
For the first few days, patients should have a friend or family member available at home to aid them so the focus remains on recovery.
Patients are seen in the office between days 5 and 7 for suture removal, and again at 2 weeks, at which point they can typically go out in public comfortably. They are also cleared to begin non-strenuous lower-body exercise at this time. At 6 weeks, activities are unrestricted, and patients can enjoy their rejuvenated appearance.
Are you ready to learn how Dr. Dax, a board-certified plastic surgeon, can use advanced brow lift techniques to rejuvenate your face? Request a consultation online or call us at (781) 740-7840 to speak today with one of our team members.
Back to Top