Dax Guenther, MD: Coastal Plastic Surgery
2 Pond Park Road #308
Hingham, MA 02043
Phone: (781) 740-7840
Monday: 8 a.m.–4 p.m.
Tuesday: 7 a.m.–3 p.m.
Wednesday: 8 a.m.–4 p.m.
Thursday: 7 a.m.–3 p.m.
Friday: 7 a.m.–2 p.m.
Saturday–Sunday: Closed

Dax Guenther, MD: Coastal Plastic Surgery
170 Commonwealth Avenue #108
Boston, MA 02116
Phone: (781) 740-7840
Monday–Friday: 9 a.m.–5 p.m.

Dax Guenther, MD: Coastal Plastic Surgery
6b Amelia Drive
Nantucket, MA 02554
Phone: (781) 740-7840
Monday–Friday: 9 a.m.–5 p.m.

Mommy Makeover
As a mother, you have welcomed many positive changes in your life. Unfortunately, for all the joys of pregnancy and childbirth, you also may have seen some changes to your body you'd rather reverse, such as sagging breasts or loose abdominal skin. Restoring your pre-pregnancy body — and your confidence — is possible through a combination of plastic surgery procedures called a mommy makeover. In Boston, Hingham, and Nantucket, Dr. Dax Guenther typically combines cosmetic breast surgery, such as a breast lift with or without augmentation, a tummy tuck, and liposuction.
Mommy Makeover

Before & After Photos
WARNING:
This feature contains nudity. Please click OK to confirm you are at least 18 years of age and are not offended by such material.
OK
Mommy Makeover

Before & After Photos

Keep in mind that each patient is unique and your results may vary.

Keep in mind that each patient is unique and your results may vary.
Exciting Possibilities
Each woman Dr. Dax treats has unique cosmetic goals, and he customizes his surgical plan based on those goals. That's especially true for mommy makeover patients. The combination of procedures may include a breast lift with or without augmentation, for example, as well as body contouring options. Some patients also elect to include labiaplasty or facial procedures in their mommy makeovers. You make that decision based on Dr. Dax's physical evaluation and your own goals. During your consultation, he will explain the best methods for:
Giving your breasts a perkier appearance, without looking unnatural
Tightening your abdominal muscles and eliminating excess skin
Eliminating stretch marks or C-section scars on the abdomen
Restoring a toned, sculpted overall silhouette in areas including your hips, thighs, and elsewhere
Boosting your confidence and feelings of femininity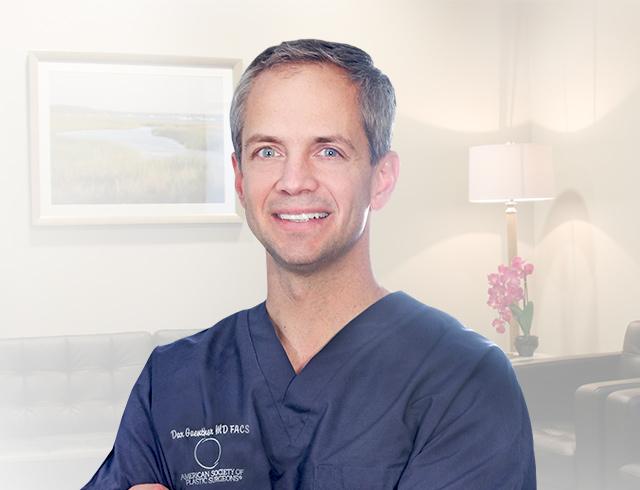 Meet 'Dr. Dax'
Board-Certified Plastic Surgeon
With impeccable credentials and a personable bedside manner, Dr. Dax gives his patients confidence and peace of mind from their initial consultations through follow-up appointments. He established his boutique private practice in 2012 and is among the best plastic surgeons in the Boston area.
Meet Dr. Dax

Advanced Techniques & Options
Each of the surgical techniques Dr. Dax uses for the different components of a mommy makeover operation is chosen to provide you with the best possible results. His extensive experience and training allow him to offer you a choice of techniques and incision patterns based on your personal preference. For example, his expertise in endoscopic surgery enables him to perform breast augmentation using an incision near the armpit, which minimizes scarring.
During your tummy tuck surgery, Dr. Dax often incorporates liposuction, a standard technique that removes excess fat and results in a contoured abdominal area. When performing abdominoplasty, Dr. Dax places special emphasis on maintaining the original shape and location of the navel. Dr. Dax tailors incision patterns to each patient's specific body type when possible so they are hidden in discreet locations.
Simulate Your Results
Using state-of-the-art 3D imaging technology, Crisalix gives you the opportunity to preview potential results and feel confident about your cosmetic choices.
Get Your Consultation
Healing & Enjoying Your New Look
One of the primary benefits of a mommy makeover procedure is that you go through only one healing and recovery period. Dr. Dax provides a detailed list of postoperative instructions to assist you during the recovery, which varies depending on your combination of procedures, and he and his staff encourage you to contact the office with any questions.
It's important to prepare for your recovery prior to surgery by having a support system in place to help care for your children during the first 2 weeks after surgery when activity will be difficult. Most patients need to spend one night in the recovery area and require assistance at home for 2 days after their surgery until they can function independently.
You will return to the office for follow-up appointments in the weeks after your surgery so Dr. Dax can monitor your healing. His meticulous attention to detail helps contribute to beautiful results for mommy makeover patients, who tend to be some of the most satisfied of all plastic surgery patients.
If you live in the Boston area and are ready to find out if you're a good candidate for a mommy makeover, request a consultation online to meet personally with Dr. Dax or call us at (781) 740-7840 to speak with one of our team members today.
Back to Top