Dax Guenther, MD: Coastal Plastic Surgery
2 Pond Park Road #308
Hingham, MA 02043
Phone: (781) 740-7840
Monday: 8 a.m.–4 p.m.
Tuesday: 7 a.m.–3 p.m.
Wednesday: 8 a.m.–4 p.m.
Thursday: 7 a.m.–3 p.m.
Friday: 7 a.m.–2 p.m.
Saturday–Sunday: Closed

Dax Guenther, MD: Coastal Plastic Surgery
6b Amelia Drive
Nantucket, MA 02554
Phone: (781) 740-7840
Monday–Friday: 8 a.m.–4 p.m.

Tummy Tuck in Boston
Women and men aspire equally to have a toned abdominal area, both for optimal looks and overall comfort. Weakened abdominal muscles, sagging skin and excessive fat in this area, whether as a result of genes, pregnancy or extreme weight loss, can diminish your self-image and make certain types of clothing off-limits. Abdominoplasty, or a tummy tuck, helps Boston men and women firm their abdominal areas, tighten lax muscles and rid the area of excess fat and skin.
Tummy Tuck (Abdominoplasty)

Before & After Photos
WARNING:
This feature contains nudity. Please click OK to confirm you are at least 18 years of age and are not offended by such material.
What Are the Benefits of a Tummy Tuck?
Dr. Dax understands that each patient has different needs and goals. We listen carefully to our patients and collaborate with them to give them the individualized treatment that befits their unique bodies. Dr. Dax performs a personal assessment of each patient and uses his thorough experience and training to:
Restore abdominal muscles damaged by conditions such as pregnancy
Remove stretch marks and superfluous skin
Tighten the abdomen and waist areas
Extract excess abdominal fat
In your private consultation with Dr. Dax in Boston, he will answer all your tummy tuck questions and work with you to determine which course of action will best benefit you. His advanced surgical techniques allow him to maximize your satisfaction with your newly toned body.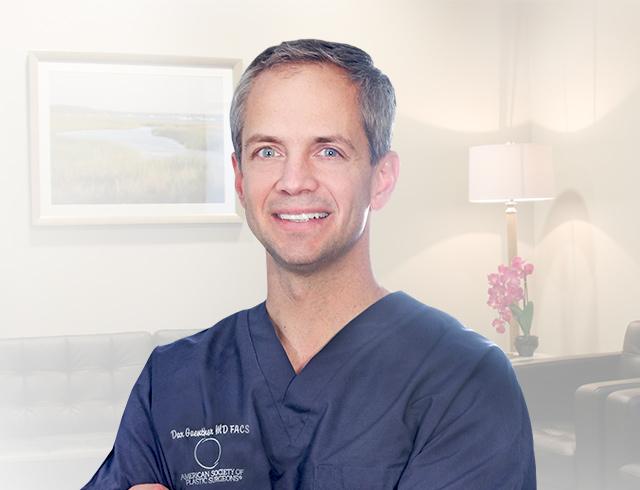 Meet 'Dr. Dax'
Board-Certified Plastic Surgeon
With impeccable credentials and a personable bedside manner, Dr. Dax gives his patients confidence and peace of mind from their initial consultations through follow-up appointments. He established his boutique private practice in 2012 and is among the best plastic surgeons in the Boston area.
Meet Dr. Dax


How Is a Tummy Tuck Performed?
In order to respond to your specific requirements, Dr. Dax offers all forms of abdominoplasty. He adapts his highly refined techniques to fulfill your unique surgery goals. For women, Dr. Dax often combines this procedure with breast augmentation or breast lift—a package surgery known as a mommy makeover that also sometimes incorporates labiaplasty.
Dr. Dax routinely uses liposuction during abdominoplasty, a procedure known as lipoabdominoplasty. By suctioning out pockets of fat, Dr. Dax ensures the abdomen is evenly contoured. The addition of liposuction improves the results dramatically without requiring any additional recovery time.
In addition to the removal of excess skin and fat, a tummy tuck involves tightening stretched and weakened abdominal muscles. Dr. Dax takes extra care to keep the incision, and the resultant scar, lower on the abdomen. Because of this incision location, the scar will remain hidden by underwear or a bikini bottom.
In a full tummy tuck, one incision encircles the navel, while another U- or V-shaped incision stretches from hip to hip. Dr. Dax repairs abdominal muscles stretched and weakened by pregnancy or excess weight.
Dr. Dax uses internal sutures to tighten the abdominal muscles and uses liposuction to contour the area. He removes excess skin and then creates an aesthetically pleasing navel. He closes the incision with advanced suturing techniques. The resulting scar is shown here on the right.

Dr. Dax ensures a natural navel shape and position after abdominoplasty, and he takes pride in camouflaging the scars to conceal them. Many tummy tuck methods distort or even obscure the navel; because it is our only innate scar, Dr. Dax knows the importance of maintaining its natural appearance.
What Is a Mini Tummy Tuck?
A mini tummy tuck is appropriate for patients whose aesthetic concerns are limited to the lower abdomen. Dr. Dax makes a single, horizontal incision just above the pubic area. However, the majority of abdominoplasty patients are best served by a full tummy tuck, meaning Dr. Dax makes an additional incision around the navel.
A Reputation Built on Results
I had two plastic surgery procedures (nose, BA) done here in one go, and I was so nervous beforehand....
Dr. Dax and his whole team are phenomenal. I got a rhinoplasty two months ago after debating on it for...
I couldn't be happier with choosing Dr. Dax Guenther and his team at Coastal Plastic Surgery. Dr. Dax...
Tummy Tuck Before & After Photos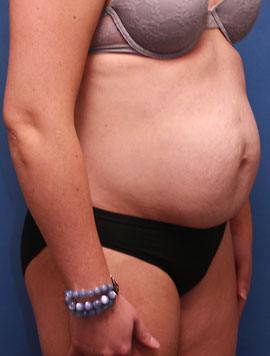 Before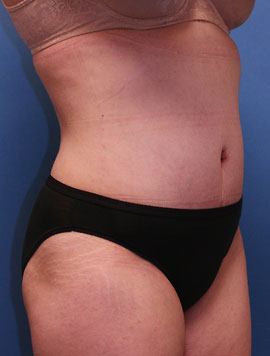 After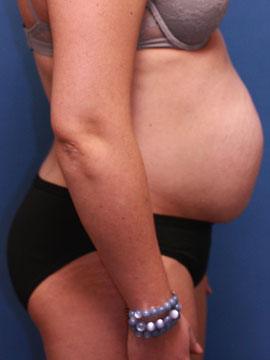 Before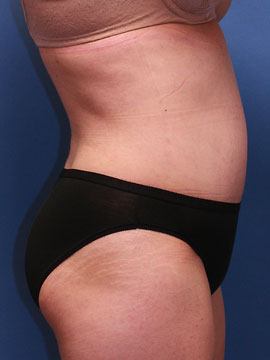 After
Don't just take our word for it. Browse our photo gallery of Dr. Dax's actual tummy tuck patients to see the excellent outcomes he achieves. Keep in mind that each patient is unique and your results may vary.
How Long Is a Tummy Tuck Recovery?
After the surgery, you will be placed in a compression garment to be worn continuously for a few weeks. If the surgery incorporates drains, they will be removed within a few days at the clinic.
The majority of Dr. Dax's abdominoplasty patients will spend a single evening under medical supervision for optimal safety and comfort. You will typically be able to return to your normal routine within 2 weeks, although Dr. Dax will advise you not to lift more than 10 pounds for the 6 weeks following your surgery. You may resume abdominal exercises and sports after 3 months.
The amount of excess skin will determine the length of your scar. Mini-abdominoplasty will create a small scar just below your waistline; a more extensive tummy tuck surgery with body lift will result in a scar extending around the lower torso.
How Much Is a Tummy Tuck in Boston?
The cost of a tummy tuck in the Boston, MA, area can vary quite a bit, depending on the techniques used and the training and expertise of the plastic surgeon. When you are quoted a price for a tummy tuck, it may include:
Surgeon's fee
Hospital or surgical facility costs
Anesthesia fees
Prescription medications
Medical tests
Even though it's a cosmetic procedure, a tummy tuck is major surgery, and shopping for the lowest cost isn't a good way to select your plastic surgeon. Choosing a board-certified, experienced surgeon who is experienced performing abdominoplasty should be your top priority. Coastal Plastic Surgery partners with CareCredit® for qualified patients who wish to finance their procedures.
If you're ready to learn more about how board-certified plastic surgeon Dr. Dax Guenther can help you achieve a flat, toned stomach, request a consultation online, or call us at (781) 740-7840 to speak with one of our team members today.
Back to Top