Dax Guenther, MD: Coastal Plastic Surgery
2 Pond Park Road #308
Hingham, MA 02043
Phone: (781) 740-7840
Monday: 8 a.m.–4 p.m.
Tuesday: 7 a.m.–3 p.m.
Wednesday: 8 a.m.–4 p.m.
Thursday: 7 a.m.–3 p.m.
Friday: 7 a.m.–2 p.m.
Saturday–Sunday: Closed

Dax Guenther, MD: Coastal Plastic Surgery
170 Commonwealth Avenue #108
Boston, MA 02116
Phone: (781) 740-7840
Monday–Friday: 9 a.m.–5 p.m.

Dax Guenther, MD: Coastal Plastic Surgery
6b Amelia Drive
Nantucket, MA 02554
Phone: (781) 740-7840
Monday–Friday: 9 a.m.–5 p.m.

Labiaplasty
Our culture places a great deal of emphasis on the attractiveness of the female body. But behind closed doors, many women struggle with body image issues including enlarged or damaged labia, especially after pregnancy. Some women have always felt self-conscious about the appearance of their labia, and they may be physically uncomfortable in certain situations. Dr. Dax Guenther helps these women improve their feelings of confidence, femininity, and sensuality with labiaplasty at his practice in Boston, Hingham, and Nantucket.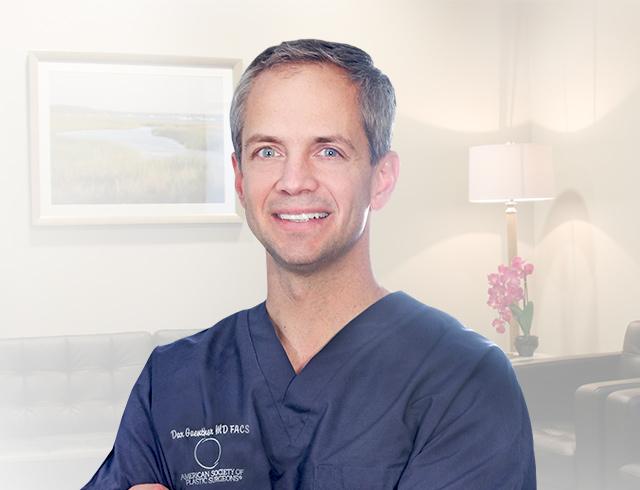 Meet 'Dr. Dax'
Board-Certified Plastic Surgeon
With impeccable credentials and a personable bedside manner, Dr. Dax gives his patients confidence and peace of mind from their initial consultations through follow-up appointments. He established his boutique private practice in 2012 and is among the best plastic surgeons in the Boston area.
Meet Dr. Dax


Exciting Possibilities
Dr. Dax performs labiaplasty to help women reverse some of the undesirable effects commonly caused by pregnancy and childbirth on this area of the body. He also helps women whose labia have long bothered them, either because of cosmetic reasons or because they are uncomfortable in tight-fitting clothes or doing certain activities such as cycling. Dr. Dax can:
Reconstruct labia that are enlarged or misshapen due to genetics
Restore labia that have been damaged during childbirth
Improve overall sexual confidence and satisfaction
Many of our labiaplasty patients who want to reverse the effects of pregnancy undergo surgery as part of a combination procedure known as a mommy makeover. This operation simultaneously addresses multiple areas affected by pregnancy, incorporating options such as tummy tuck surgery and breast augmentation, and it can be customized to meet your precise cosmetic needs.
During your private consultation with Dr. Dax, he will talk candidly with you about both your goals and your options for labiaplasty. Our patients find Dr. Dax's compassionate approach and technical skill very comforting when it comes to this delicate procedure. His years of training in female anatomy and the latest surgical innovations are your key to fulfilling your feminine ideals.
Simulate Your Results
Using state-of-the-art 3D imaging technology, Crisalix gives you the opportunity to preview potential results and feel confident about your cosmetic choices.
Get Your Consultation
Advanced Techniques & Options
Because life events such as pregnancy and childbirth affect every female body differently, Dr. Dax  modifies his surgical approach and technique with each patient.
Dr. Dax can make adjustments to the labia minora (the smaller, inner folds of skin surrounding the vagina), the labia majora (the larger, outer folds), or both. His goal is to change the size of the labia to bring them into a more cosmetically pleasing proportion or to reduce discomfort. He can also adjust for asymmetry between the labia.
Dr. Dax works very carefully to use the smallest incisions possible, which he hides in the discreet, natural folds of the skin. He will discuss the specifics of your procedure at length during the consultation process to help you feel confident in your decision to have surgery.
Back to Top